The Wall Street Journal wrote a few years back that 'The ritzy, sun-soaked Spanish coastal city of Marbella is beginning to resemble Southern California more than Southern Spain,' Beverly Hills has for over one hundred years gained its reputation for its vast stable of celebrities who reside, work or visit on a regular basis. Marbella has over the last fifty years, in half the time, achieved the same reputation in Europe " Such is the reason for me having established a great working relationship with the suave and extremely professional Bryce Pennel whose firm boasts the most amazing luxurious listings on the Californian coast.
Exciting news came through last month of my colleague reporting the closed sale of Bel-Air's most expensive property being sold for a mere sum of 150 million US dollars. "Chartwell" is the ultimate trophy and a legend cherished for generations. Set in 42.000 m2 of landscaped grounds in the heart of Bel Air, the main residence was originally designed by Sumner Spaulding in 1930 with a timelessly elegant exterior of symmetrical cut limestone in the French Neoclassical style and boasts some 2.500m2 of accommodation. The new owner is Lachlan Murdoch, son of Rupert Murdoch and co-chairman of publishing company News Corp. (confirmed by Times)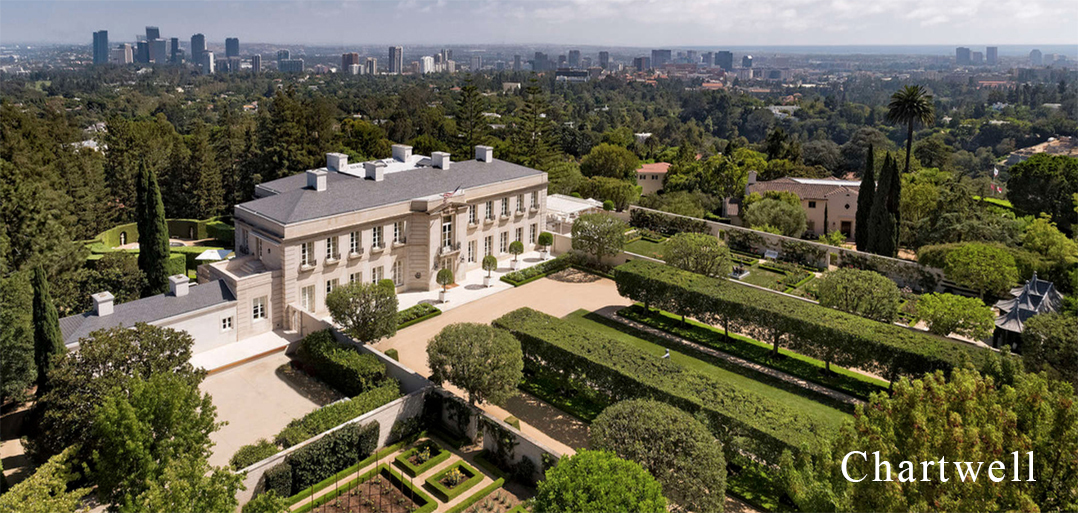 Another Gem to change hands last year was that of "The Manor" one of the largest and grandest private residences in LA. Originally built by entertainment royalty Aaron & Candy Spelling, the property is  surrounded by nearly 20.000 m2 of private garden and the 5,000 m2 mansion represents the perfect marriage of visionary design and timeless grandeur. Bordering the renowned LA Country Club and shielded behind gates and hedges, a winding drive leads to a circular motor court with space for 100 cars it achieved a sale at around 115 million US dollars.
Keep an eye out for an equally spectacular listing in one of our own Country Clubs……..