One of the annual Jetset highlights of the French Riviera being the glossy Super Yacht Regatta "Les Voiles De Saint Tropez" has been given the go ahead to take place with racing starting on the 28th of September finishing on the 3rd of October with The Rolex Trophy as the highlight of the Event.
This regatta is a magnificent sight, with over 300 yachts up to 100 years old tacking and jibing across the bay in the first winds of autumn It's an action-packed race as yachts bear down on each other with only metres to spare, sails snapping and billowing and crew racing about on deck. In the evenings, the yachts return to the colourful fishing port of Saint Tropez and the sailors, yacht owners and guests paint the town red – of course 2020 will have to adhere to Covid-19 directives.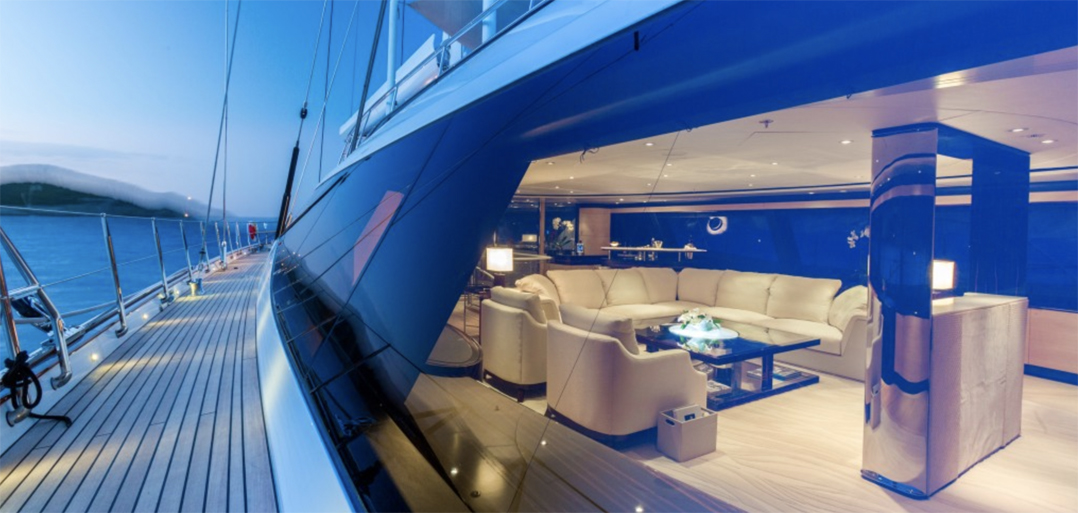 With direct flights from Malaga to Marseille combined with only one and half hour limousine drive to Saint Tropez what fabulous vacation option for our Marbella residents.  An added bonus is International Marbella being able to offer a stunning Riveria Villa for holiday rental during the period at the reduced price of €22.000 euros for the week including full concierge service and sleeping 10.  Another option would be to charter the luxurious 56 meter sailing yacht "Q" which sleeps  10 guests, has a crew of 9 to ensure total pampering while following the stunning vessels battling at sea for the Trophy, at a price of €180.000 for the week.